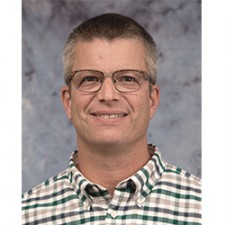 Eden Prairie, MN, October 12, 2016 (Newswire.com) - DRI-STEEM Corporation (DriSteem), the leading manufacturer of humidification, evaporative cooling, and water treatment products, is pleased to introduce industry veteran David Pflum as the new President of DriSteem.
As a leader, David is very customer focused and looks forward to getting to know the DriSteem client base, market and opportunities for expansion. With 20+ years in the HVAC industry and experience in leading growing organizations, David will be a great fit with DriSteem's history of innovation and culture of excellence.
Over the years, David has worked with manufacturing companies in a similar market space, with Unison Comfort Technologies, Valent, Innovent, and Precision Coils. Having spent time leading engineering, product development, production, and sales, and working with customers in the field; getting up to speed quickly with DriSteem and its customer base will be a natural transition.
"Everything that I've heard about DriSteem is very positive," says Pflum. "I am really looking forward to getting involved with the business and the humidification market and continuing its path of growth."
Larry Olsen, CEO of Research Products, commented; "David is an outstanding addition to our team. We are convinced that he has the right experience and leadership qualities that will help bring DriSteem's growth to the next level."
Pflum officially took office on Monday, October 3rd and is located at DriSteem's Eden Prairie, MN headquarters and production facility. Look for David to start getting out to visit with customers over the coming months.
About DriSteem
DriSteem is a premier provider of humidification, evaporative cooling, and water treatment solutions for commercial and industrial applications. DriSteem offers custom systems for critical indoor environments such as health care, data centers, and other facilities requiring precise control of moisture in the air.
DriSteem's 50-year history of development and innovation has resulted in multiple patented designs that not only meet, but anticipate, customers' unique needs. DriSteem is a subsidiary of Research Products Corporation, manufacturer of Aprilaire®​, the leading residential humidifier brand, as well as air cleaners, heat-recovery systems and HVAC accessories. Visit DriSteem at www.dristeem.com.
Source: DriSteem
Share: