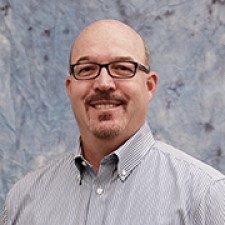 Eden Prairie, MN, March 8, 2016 (Newswire.com) - DRI-STEEM Corporation (DriSteem) is pleased to announce the appointment of Ron Will as its new Regional Sales Manager for the central region of the United States.
Ron joins DriSteem with over thirty-five years of experience in the HVAC industry, with most of his career spent as a humidity control professional. Most recently, he was employed at Addison as a Regional Sales Manager. Prior to that, Ron was a Regional Sales Engineer at Advantix Systems.
"The heritage and quality of both the product and people at DriSteem speak volumes about the enthusiasm and energy behind this brand," Ron comments. "I'm excited to join the team and am looking forward to working with my reps to integrate DriSteem into their business and growth plans.
Ron's primary role is to act as an advocate for his assigned reps – supplying application and sales support within and beyond the rep organization. His proven track record of success and his personal drive for excellent service complement DriSteem's continuing commitment to providing the best customer support in the industry.
"Ron lives to take care of his rep accounts," said Nick Ibarra, DriSteem Director of Sales, "His wealth of experience in in the HVAC industry enables him to provide technical and sales support, and extends to working with his reps in order to help their business thrive. His experience and talent will help take our business to new heights in the central U.S. market."
About DriSteem
DriSteem is a premier provider of humidification, evaporative cooling, and water treatment solutions for commercial and industrial applications. DriSteem offers custom systems for critical indoor environments such as health care, data centers, and other facilities requiring precise control of moisture and cooling in the air.
DriSteem's 50-year history of development and innovation has resulted in multiple patented designs that not only meet, but anticipate, customers' unique needs. DriSteem is a subsidiary of Research Products Corporation, manufacturer of Aprilaire®, the leading residential humidifier brand, as well as air cleaners, heat-recovery systems and HVAC accessories. Visit DriSteem at www.dristeem.com.
###
Source: DriSteem
Share: