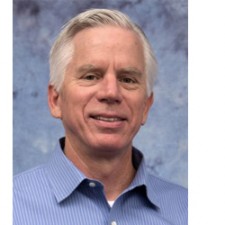 Eden Prairie, MN, December 6, 2016 (Newswire.com) - DRI-STEEM Corporation (DriSteem) is pleased to announce the appointment of John Rees as its new Regional Sales Manager for the west coast region of the United States.
John joins DriSteem with over twenty years in the HVAC industry. Most recently, he was at Aeroseal LLC as West Region Director of Sales and Marketing. He also held positions at KSR Associates, Mitsubishi Electric Cooling and Heating Solutions, PinnacleOne Energy Solutions, and Marley Cooling Tower Company.
"I'm very excited about joining Dristeem, and I look forward to working closely with my rep network to maximize sales," John comments.
John's primary role is to act as an advocate for his assigned reps in the west– supplying application and sales support within and beyond the rep organization. His proven track record of success and his personal drive for excellent service complement DriSteem's continuing commitment to providing the best customer support in the industry.
"We are pleased to welcome John to our team," said Nick Ibarra, DriSteem Director of Sales. "His ability to connect with mechanical engineers, contractors, and building owners make him a valuable addition to DriSteem."
About DriSteem
DriSteem is a premier provider of humidification, evaporative cooling, and water treatment solutions for commercial and industrial applications. DriSteem offers custom systems for critical indoor environments such as health care, data centers, and other facilities requiring precise control of moisture and cooling in the air.
DriSteem's 50-year history of development and innovation has resulted in multiple patented designs that not only meet, but anticipate, customers' unique needs. DriSteem is a subsidiary of Research Products Corporation, manufacturer of Aprilaire®, the leading residential humidifier brand, as well as air cleaners, heat-recovery systems and HVAC accessories. Visit DriSteem at www.dristeem.com.
Source: DriSteem
Share: