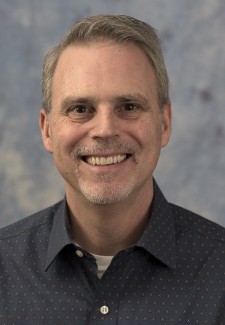 Eden Prairie, MN, May 22, 2018 (Newswire.com) - DRI-STEEM Corporation (DriSteem), the leading manufacturer of humidification, evaporative cooling, and water treatment products, is pleased to introduce industry veteran Mike Lanners as Director of Sales.
Mike joins DriSteem with over 30 years of experience in the HVAC industry and experience in leading growing sales teams. Most recently, he was employed at Yellow Jacket/Ritchie Engineering Company as Director of Sales and Marketing. Prior to that, he was Vice President of Sales and Marketing for Industrial Louvers, Inc.
"It is clear DriSteem is focused on continuous growth and I look forward to being a part of the dynamic team here to make that happen," comments Mike.
Mike is a creative and client-focused leader and will oversee DriSteem's global sales organization. His proactive approach to developing relationships and expanding opportunities will help drive growth throughout the business.
"Mike has a proven ability in building relationships that help drive record-breaking sales performances. This experience will enable him to provide support to our sales organization, facilitating their ability to address challenges and become even more successful," comments David Pflum, President of DriSteem. "Mike will be a terrific asset to our company."
About DriSteem
DriSteem is a premier provider of humidification, evaporative cooling, and water treatment solutions for commercial and industrial applications. DriSteem offers custom systems for critical indoor environments such as health care, data centers, and other facilities requiring precise control of moisture in the air.
DriSteem's 50-year history of development and innovation has resulted in multiple patented designs that not only meet, but anticipate, customers' unique needs. DriSteem is a subsidiary of Research Products Corporation, manufacturer of Aprilaire®, the leading residential humidifier brand, as well as air cleaners, heat-recovery systems and HVAC accessories. Visit DriSteem at www.dristeem.com.
Source: DriSteem
Share: